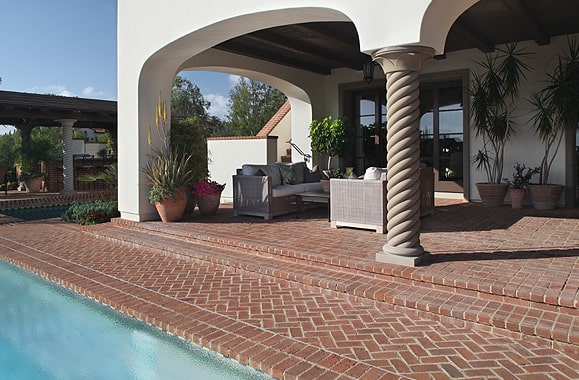 Complement & Enhance with Belden Pavers
Express your vision of comfortable living with brick pavers. Brick walks, patios and driveways add character, charm and color permanence no other paving material can match. Brick pavers are also easy to install, whether you hire a contractor or do it yourself. Regardless of the application, a highly stable and durable paving project requires proper installation. Belden Brick manufacturers both extruded and molded pavers which, due to their low water absorption and high compressive strength, perform exceptionally well in a variety of applications. The type of paver you choose will depend on the aesthetics of your design scheme. We are proud to provide our customers with the latest textures, colors, shapes and sizes that continually increase the overall enjoyment of this timeless building material. So let your imagination run free. Create your vision of beauty from one of the many selections of Belden Paving Brick.
If you would like to see a sample, or have any other questions, please Contact Us.
Would you like to know how to install pavers? Watch our video.